For the first time in history, the investment community and diamond traders can trade an anonymous live order book of global prices.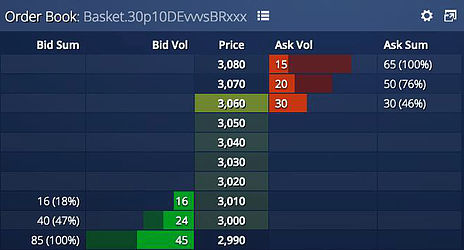 Continuous Matching for Baskets
The system will attempt to match an incoming order against existing orders in the order book. A buy order will attempt to match with the lowest priced sell order in the order book (Best Ask), and a sell order will attempt to match against the highest priced buy order in the order book (Best Bid). If the new order quantity is sufficient to match with more than one order, then the system matches first by price, then by time (oldest order first) until the order has been fully matched.
Negotiated Matching for Single Stones
Single Stone matching uses a customized matching methodology that applies to the order book that is for a class of diamond, with multiple individual stones listed for sale, each identified by its own unique GIA Certificate ID. The user may click on the GIA Certificate ID to view the official report of each diamond, which may include photos and details.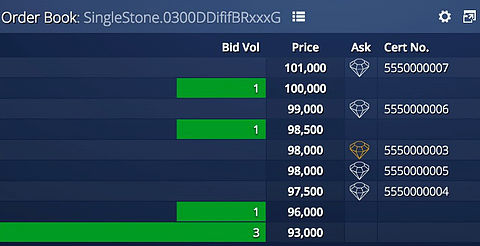 Diamonex trades on the Singapore Diamond Investment Exchange, the world's only electronic exchange in physically settled diamonds.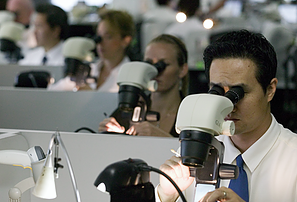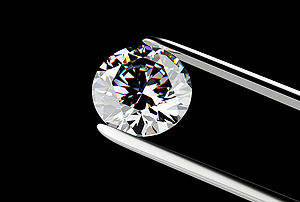 All SDIX listed diamonds go through an extensive grading process to ensure only the highest quality of investment grade stones are available for your portfolio.
All diamonds listed on SDIX are graded with: Excellent Cut, Polish and Symmetry No BGM (brown, green, milky) No fluorescence
SDIX diamonds are sealed with their respective GIA grading certificate, verified by IIDGR and stored in the SDIX Depository operated by Malca-Amit.
Moving from Over-The-Counter to electronic exchange trading delivers clear metrics and functionality that allow new participants to join the market.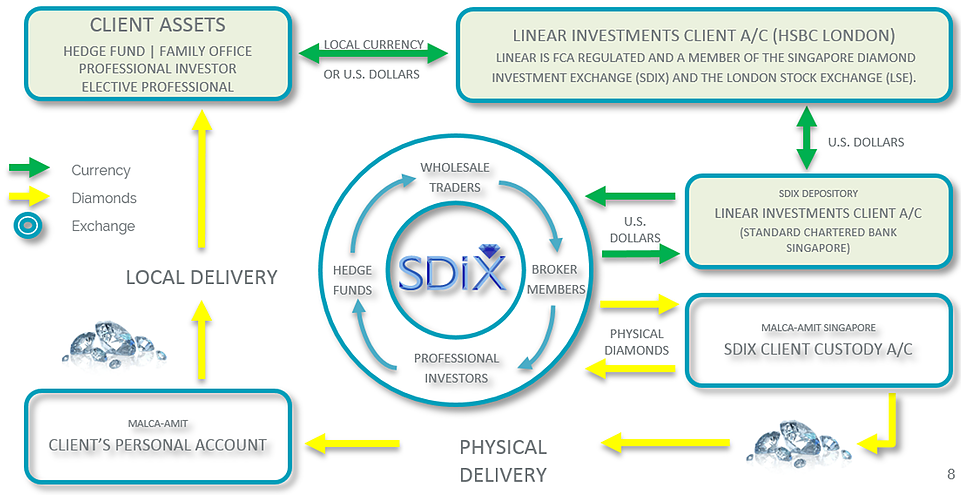 The number one benefit realised by all electronic exchange traded assets is the reduced cost of transactions for all concerned.
Throughout history, private investors have been prone to overpaying for diamond investments due to lack of contacts in the industry or a suitable route to market. An electronic exchange opens trading to more market participants, making it easier for institutions to trade with one another from all over the world. 
More participants, increased competition, greater liquidity and full transparency collectively deliver tighter spreads and lower commissions in almost any study of exchange traded products. Diamond trading - the smart way.